The coordinate is Shenyang, Liaoning. This place is on fire!
On December 26, a series of ice and snow activities and the Liaoning National Ice and Snow Games were held at Northeast Asia Ski Resort in Shenyang, Liaoning Province, to increase the supply of mass ice and snow activities and let more people participate in ice and snow sports. In addition, Liaoning Province will hold the first Youth Winter Games, with the events set to fully match the Beijing Winter Olympics, to welcome the upcoming Beijing Winter Olympics, and comprehensively showcase the development level of ice and snow sports in the province.
The winter solstice has passed, the folk began to calculate the cold days, the cold really began. But in Shenyang, Liaoning Province, there is a Fengshui place where people are still busy despite the cold. What on earth were they doing that they had two "white loaves" in a matter of days?
In the picture below, the left is a tennis arena covering an area of 2,800 square meters, and the right is a badminton arena 75 meters long and 50 meters wide, covering a total area of 3,800 square meters. These two arenas have excellent geographical locations and convenient transportation nearby, providing a good place for winter sports for the people around and in Shenyang.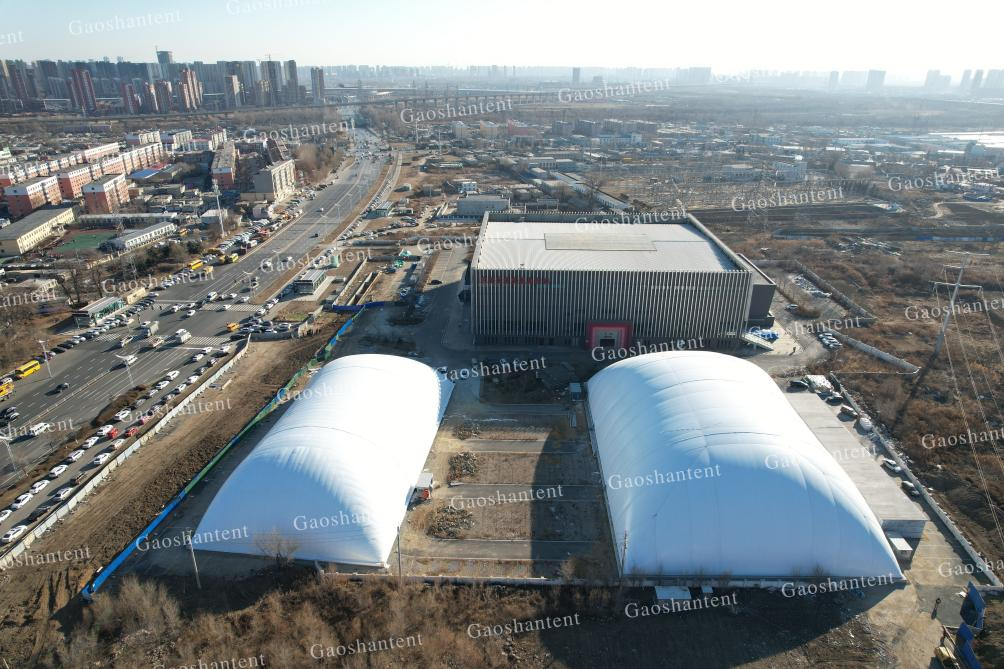 These two air membrane buildings have complete infrastructure. In addition to fresh air system, intelligent control system, access control system, lighting system, there is also a supporting lounge connected to the badminton hall, where people can change clothes and shower.
The two newly built air film stadiums are located in the courtyard of the Whole People's Fitness Center, Heping District, Shenyang City. The main body of the air film structure, light weight, without any support, has the characteristics of energy saving and environmental protection, can resist strong wind, blizzard, and avoid the trouble of UV and PM2.5. The interior of the two gas film pavilions is composed of two colors: white and blue. The double layer film sandwiched with thermal insulation cotton and the air conditioning system complement each other to ensure that the pavilion is warm in winter and cool in summer.
The two air film arena and the ice hockey arena next to form a comprehensive arena, so that winter sports no longer become a problem, enrich the amateur cultural life of citizens, inject new vitality for the national fitness. At present, air film stadium has been favored by enterprises, schools and other walks of life, which is enough to show that air film stadium will become an indispensable part of our daily life in the future.