In July 2021, Jiangxi Yingtan Air Film Stadium has been officially put into use. The air film stadium is located in Yingtan City Yuehu New Town Yuelanwan community east, covers an area of about 2000 square meters. This is Yingtan's first gas film stadium, but also high mountain gas film into South China's new appearance.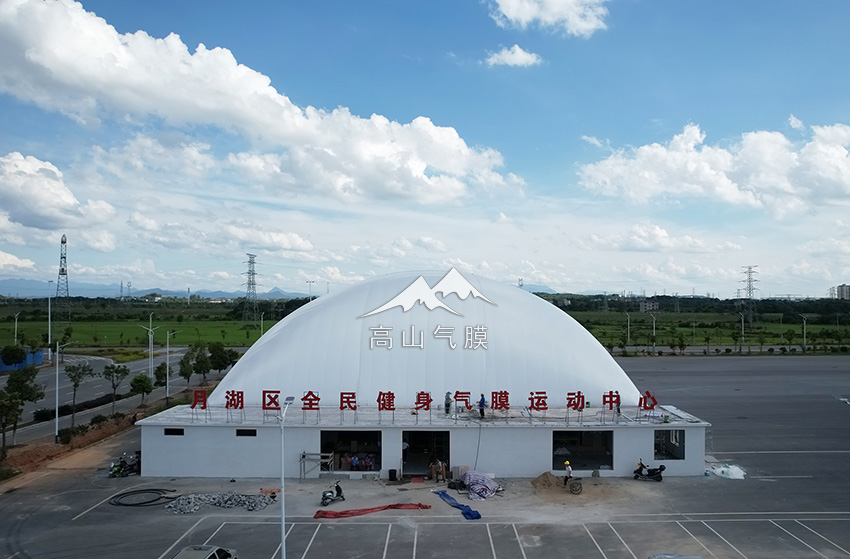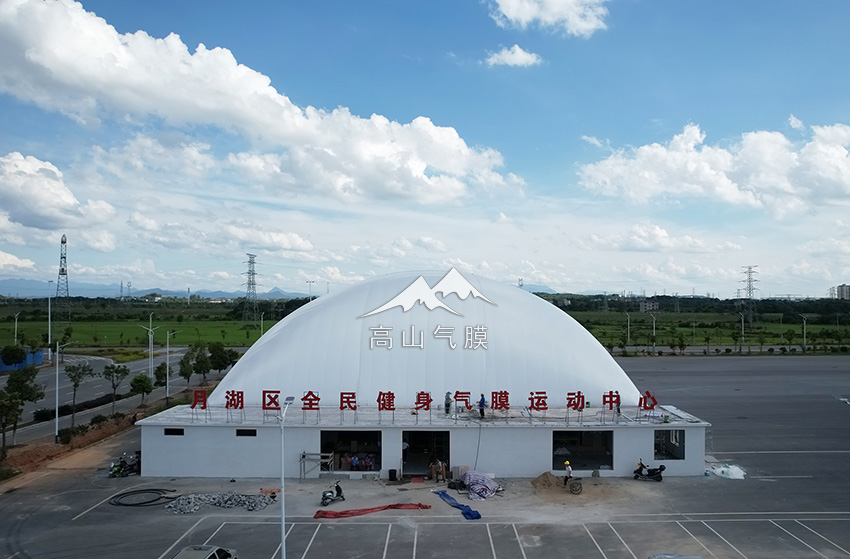 Yingtan City is located in Jiangxi Province, "ripples swirl, eagle dance on its name, is one of the important members of the city group in the middle reaches of the Yangtze River. Yingtan City jurisdiction is subtropical humid monsoon mild climate, abundant rainfall, sufficient light, frost-free period long, four distinct seasons, the average temperature 18°C. Such a constant temperature climate environment, the use of inflatable membrane building is the most suitable.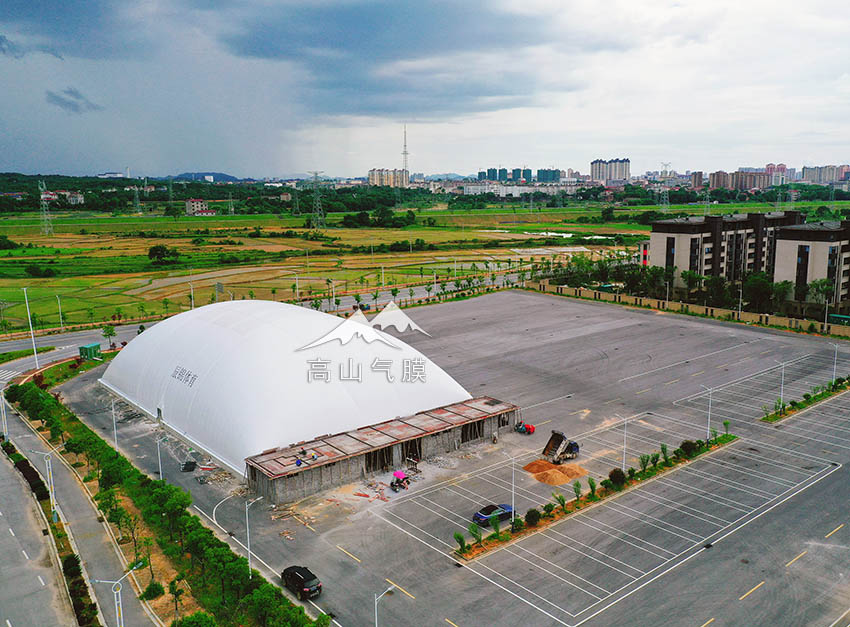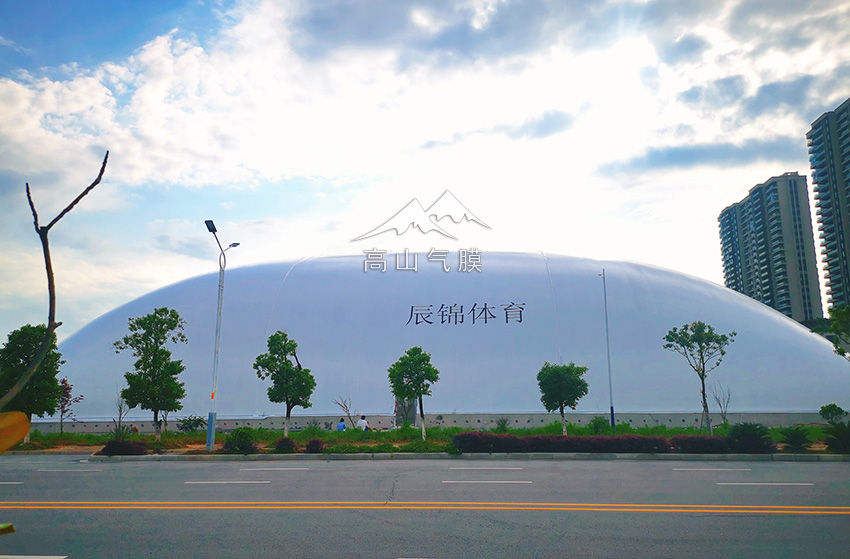 Yingtan City government attaches great importance to the construction of the gas film stadium and invited the high mountain gas film technical team to participate in the design and implementation. From the government's land approval to the high mountain air film team's professional design, construction, construction and other comprehensive services, but also to the air film museum of supporting equipment to do a new design and technology. In just two months, a fully equipped arena was completed and ready for immediate use. The whole project provides customers with high quality national fitness center with high cost performance, high efficiency and comprehensive service.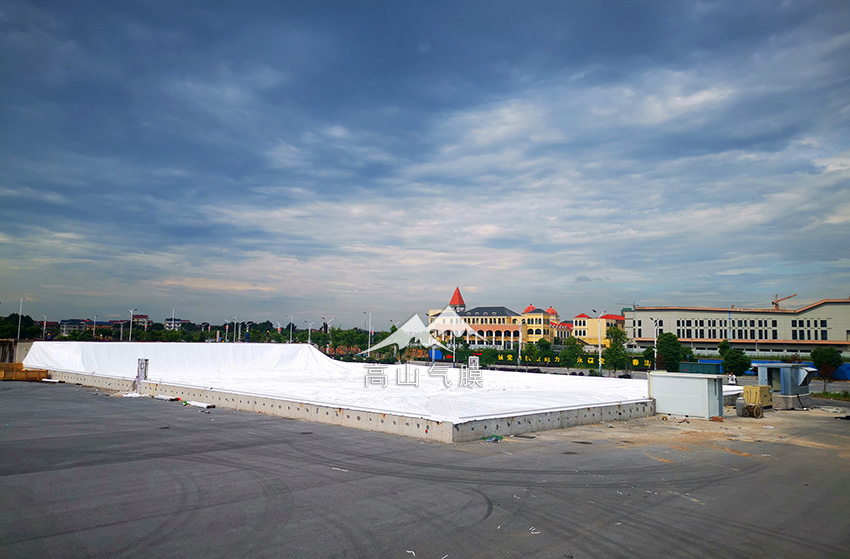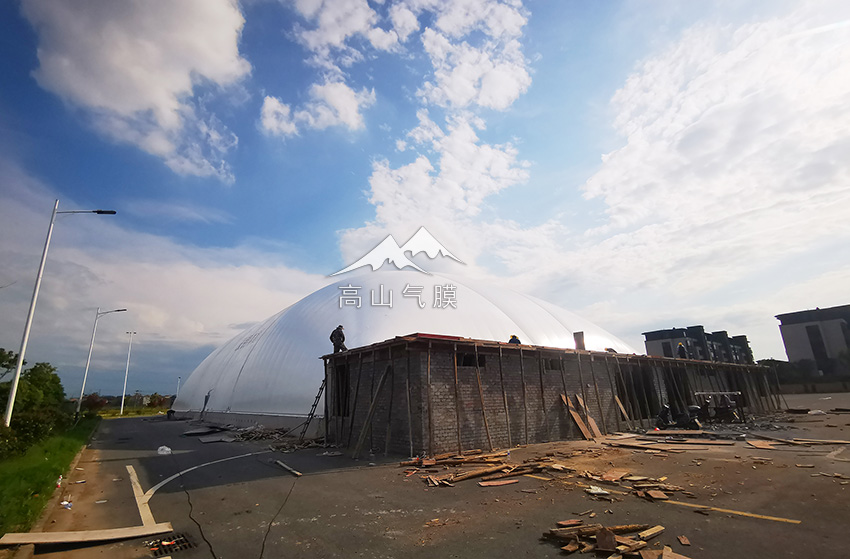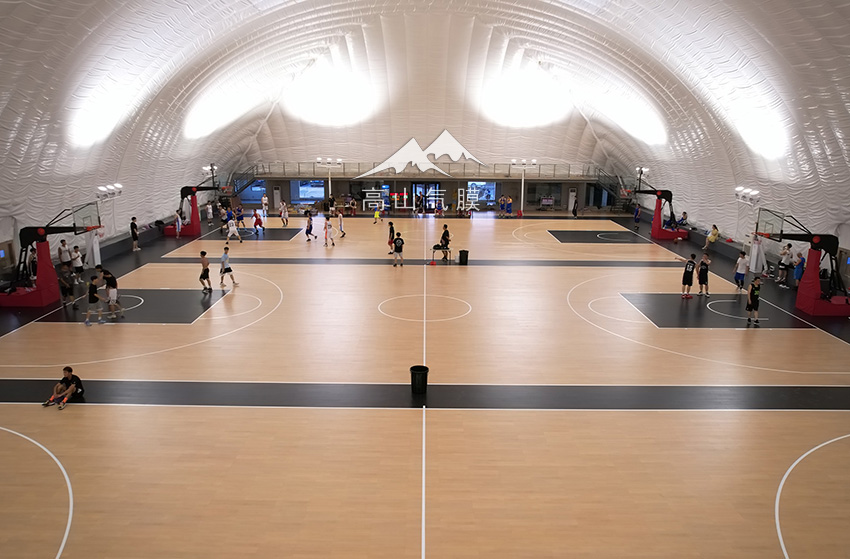 Gao Shan Air Film Technology (Shenyang) Co., Ltd. is a multi-functional enterprise engaged in the design, production and construction of air film architecture. The company operates in strict accordance with ISO:9001 quality management and quality assurance system, pragmatic and truth-seeking, honest and trustworthy, with smart perceptual understanding, solid theoretical basis and rich experience, to provide our customers with thoughtful service.
High Mountain Air Film will stand in China's major cities and overseas countries, for everyone to create high-quality fitness venues and constantly optimize and improve.