Just after the Women's Basketball World Cup, another basketball stadium of Gaoshan Aeromembrane was officially completed!
On September 22, the Women's Basketball World Cup officially began in Australia. The current Women's Basketball World Cup will last for 10 days and will be held in two venues in Sydney's Olympic Park. As of the 27th, the Chinese women's basketball team won 81-55 points against the Belgian women's basketball team, the last opponent in the group match, and advanced to the last eight as the second place in the group. In the situation of the knockout match that night, the Chinese team won the lottery and is expected to return to the podium. Let's look forward to their wonderful performance together!
In recent years, as the country has vigorously advocated national sports, basketball has also been loved by more and more people, and the construction of the basketball stadium has become a hot project. Recently, Gaoshan Airfilm has successfully blown up a standard size airfilm basketball stadium, and is about to start the trial operation stage.
The inner space of the air-film basketball stadium is open and spacious, and is not limited to a single form of use. In addition to the basketball court, there are also many functional areas, such as rest area and leisure area, to meet different needs. In addition, it can also undertake professional basketball games and even transform them into temporary exhibition halls.
After the autumn equinox, the temperature drops rapidly. As a fully closed venue, the air-film stadium has good air tightness. Under the function of intelligent control system, the museum can achieve constant temperature and humidity throughout the day. The fresh air system and air filtration system can effectively filter PM2.5 and inhalable particles, maintain the clean air in the museum and be suitable for sports all year round.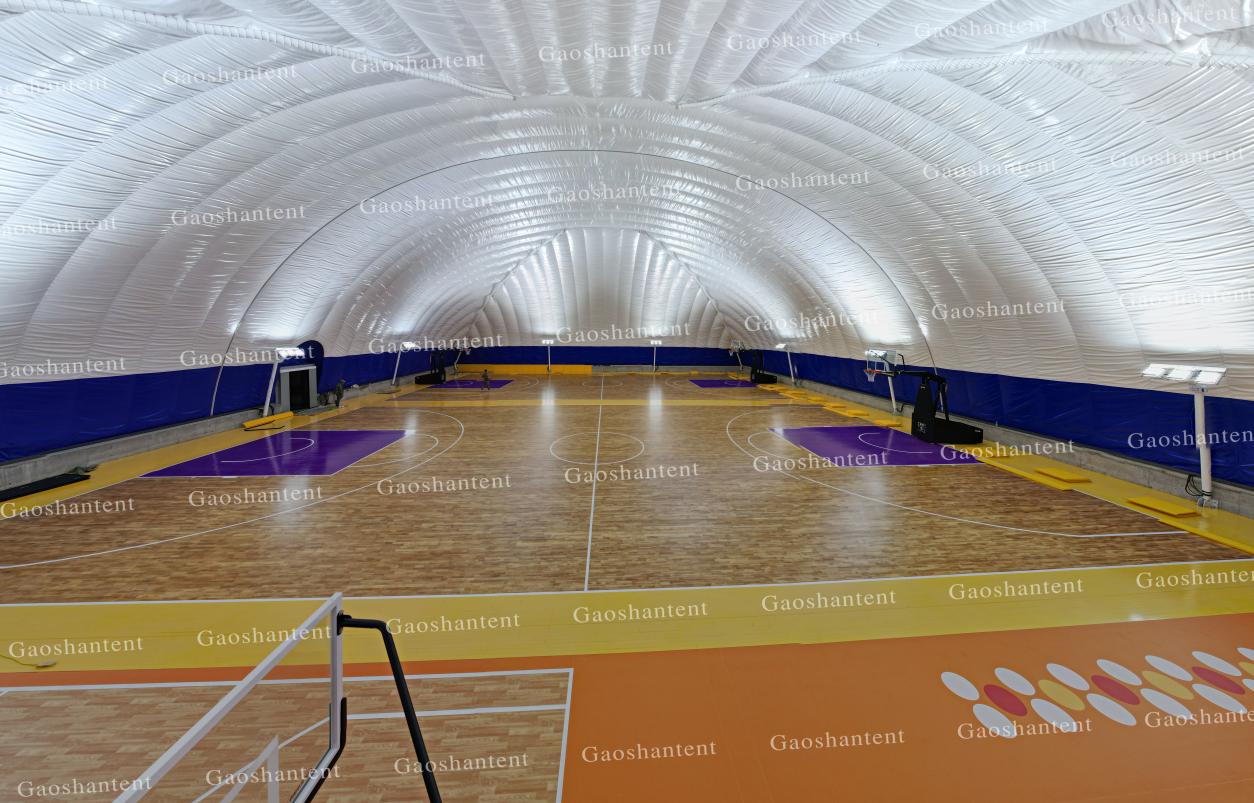 Influenced by the nationwide fitness trend, sports diversification and sports entertainment, sports consumption has grown rapidly, and various social sports capital have dug into the blue ocean of sports consumption. As an enterprise integrating industry and trade, Gaoshan Aerofilm will also continue to make efforts to help China's sports industry enter a new stage.