Direct attack on the site: full record of 30000 ㎡ environmental protection gas film construction (Phase III)
After 4-5 hours of inflation, this 30000 m2 construction waste recycling gas film was officially completed! So, what exactly does the inside of the gas film look like? How to manage such a large gas film? How to ensure safety? Now I will show you the secrets one by one~
After 4-5 hours of inflation, this 30000 m2 construction waste recycling gas film was officially completed! So, what exactly does the inside of the gas film look like? How to manage such a large gas film? How to ensure safety? Now I will show you the secrets one by one. With the feature of no beam and no column, the internal space of the gas-film building can be fully utilized, and large vehicles can drive freely without site restrictions. As the project involves large construction waste and large vehicles, the requirements for space and height are high, so the gas-film building is fully compliant.
Due to the influence of weather and epidemic, the work of membrane lifting was forced to be delayed, resulting in a lot of dirt on the surface of the gas film. However, with the help of rain, its self-cleaning function makes the gas film look new again.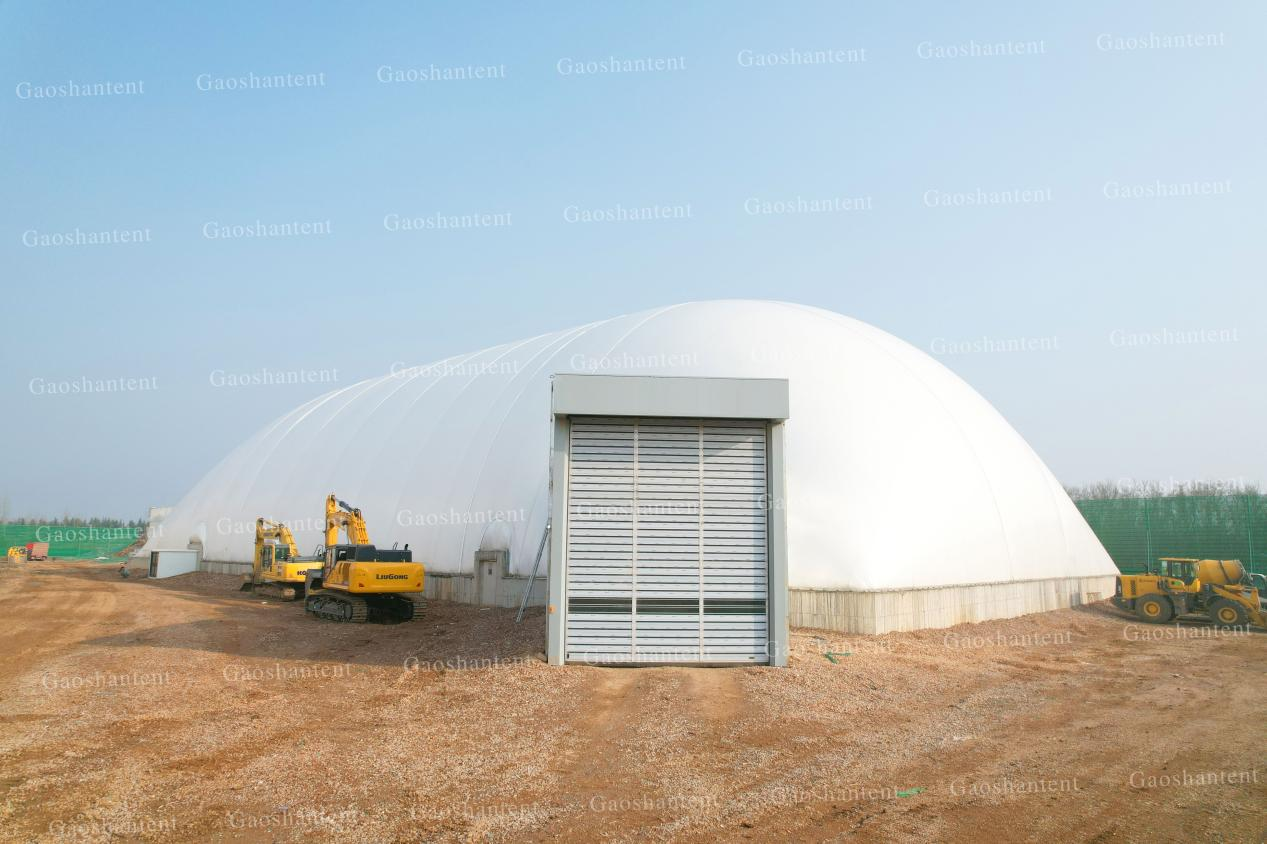 With regard to the management of the follow-up gas film, Gaoshan Gas Film has a set of professional management system, including smart phone APP and smart control cabinet. The intelligent control system is the core of the gas film building, which maintains the normal operation of the gas film.
The intelligent control cabinet includes a variety of operation modes, which can automatically control the balance of internal and external pressure difference of the air film according to the outdoor weather conditions, control the fresh air system, temperature inside the film and other data, detect the fan operation status, and ensure the normal operation of the air film.
After the completion of the gas film, a special APP will be installed on the customer's mobile phone so that the customer can monitor various data in the film at any time and realize remote operation.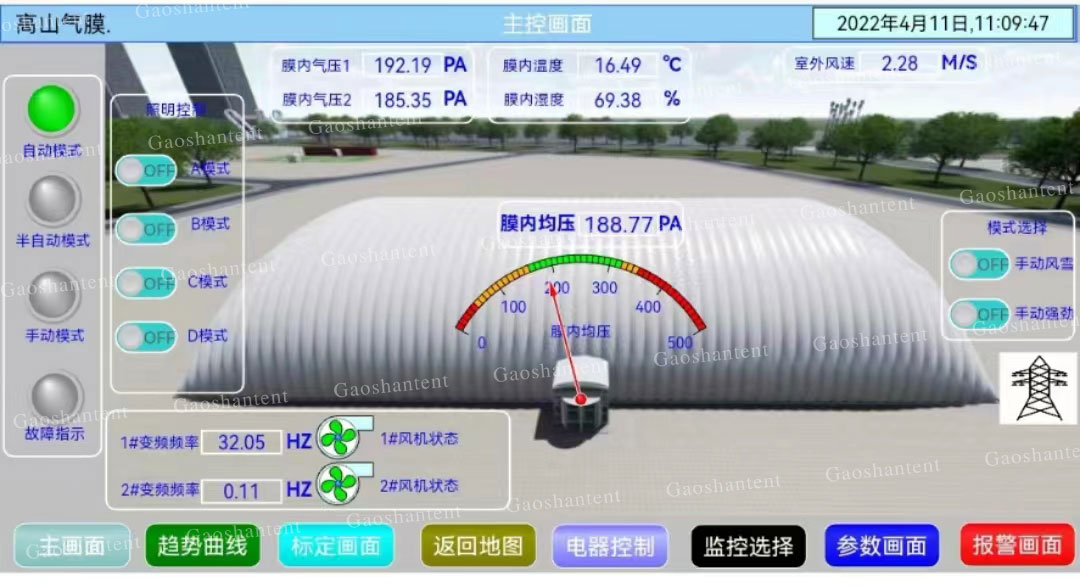 Under the protective cover of the intelligent control system, the gas-film building is very safe. Even under special circumstances such as man-made damage and extreme weather, the gas film will not collapse instantaneously like traditional buildings, causing casualties and property losses. However, it will decline at a very slow speed, and there will be sufficient time to evacuate people, lay down goods, and conduct external maintenance. In addition, it can be refilled after maintenance without any loss.
At present, the film is undergoing internal lighting, floor laying and other work. Let's look forward to the warm spring and the appearance of its official opening!